"Local food for local people" We grow a variety of seasonally available, organically grown vegetables. We also raise chickens.  We prepare a selection of preserves including jams, pickles, chutneys, salsa, and relish.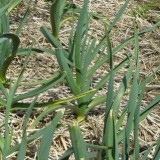 We grow kale and chard, beans and runner beans, fava beans.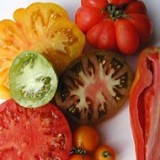 Tomatoes: We have both heirloom varieties and regular ones that we grow mostly in covered hoop frames to help protect them from our cooler climate. Over the years we have determined what we feel, are the best tasting varieties of tomatoes.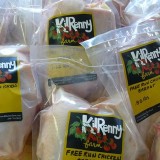 We raise free run chickens (approx 4-6 lbs) . They are fed strictly a veggie feed and we do not use any medications.
We raise pastured lamb and have lamb cuts such as leg of lamb, loin chops and lamb sausage when available.

Kilrenny Farm Pasta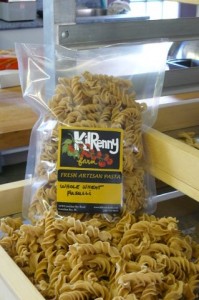 Fresh Grain Pastas & Pasta Sauces
Why Kilrenny Farm Pasta?
Almost all dried pasta is made using industrial processes that are far removed from its ancient artisan roots. We make our pastas with grains that have no preservatives or additives. We vacuum pack our pastas to maintain the freshness.
We only use the best  durum semolina, whole wheat, organic spelt (milled at True Grain) and organic Khorasan Kamut (milled on Vancouver Island )in our pastas with the addition of free range organic  farm eggs in selected varieties.  We have been using all of these grains in our pasta since opening our pasta business in 2011.
PASTA SHAPES:
SPAGHETTI  LINGUINE  FETTUCINE  TAGLIATELLE  MALFADINE  PAPPARDELLE  LASAGNE  CONCHIGLIE  LUMACONI  RIGATONI  PENNE  GEMELLI  FUSILLI  ORECCHIETTE
PASTA FLAVOURS:  SPINACH, PEPPERCORN, LEMON HERB, LEMON PEPPER, GARLIC/BASIL, TOMATO, TOMATO/BASIL, CHILI PEPPER, WINTER SQUASH, BEET/DILL & 100% EGG PASTA
Why Kilrenny Farm Pasta Sauces?
We use fresh organic vegetables or poultry from our farm or local grown products whenever possible with the addition of fresh herbs for maximum flavour.
SAUCES:
MARINARA (sugo al'Kilrenny Farm) organic Kilrenny Farm tomato sauce
BOLOGNASE:  A traditional meat based Italian sauce originating from Bologna, Italy.  A versatile sauce for any pasta shape & often used in lasagne
AMATRICIANA:  One of the most well-known pasta sauce in Rome & Italy using Italian bacon "pancetta"
PUTTANESCA:  (translates as "ladies of the night") A southern Italian sauce that is spicy, tangy using olives, anchovies, peppers & capers.  Traditionally served with spaghetti but goes well with most pasta.