News & Events
Dan Hudson, chef/owner, Hudson's on First, (nominated one of Canada's top 35 best new restaurants)
Our shop is open:
Thurs & Friday  11 a.m. to 6:00  p.m.
Sat & Sun:    11 a.m. to  5:30 p.m.
We are happy to take phone orders should you need pasta on a day we are closed or if there is something specific you would like to request. 
Visit our shop and see pasta making in progress!!
Our fresh organic artisan pasta is now available at the following locations:
 Community Farm Store in Duncan
Kilrenny Farm store – 1470 Cowichan Bay Rd., Cowichan Bay
Duncan Farmer's Market – Saturdays
Ingredients Health Food Store – Victoria (Store Street)
 Lifestyles Market – Douglas Street – Victoria
Red Barn (Mattick's Farm) Cordova Bay (Victoria)
Mother Nature's Market – Cook Street Village – Victoria
Island Naturals – Nanaimo 
Market on Millstream – Victoria – freezer section
Peppers Grocery Store – Cadboro Bay, Victoria
The Nest Bistro, Nanaimo – make a fantastic mac & cheese with our conchiglie & Little Qualicum Cheese
 Ravenstone Farm – Victoria Public Market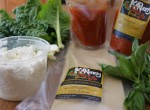 Recently, Chef Heidi Fink blogged about her experience with Kilrenny Farm Fresh Pasta…
Of course, I came home with a box full of Kilrenny Farm products: their fresh pasta, organic marinara sauce made from their own tomatoes, gorgeous bunches of fresh chard and basil. The first thing I did was make this lasagne, which was promptly inhaled by everyone in the family. It was fresh and delicious in a way that I have never experienced before in lasagne…
Check out the full article here.
Here's a great recipe using Kilrenny Farm pasta & spot prawns
Saute 4 cloves of garlic (minced) until lightly golden in 1-2 tbsp olive oil.  Add 1/2 c. white wine, a couple of tbsp white wine vinegar and simmer until syrupy.  Whisk in 1 c. cream, juice of 1/2 lemon, 2 tsp lemon rind and add a couple of sprigs of fresh thyme.  Add 1 lb of spot prawn tails and cook briefly – no more than 2 min.  Serve over fresh fettucine pasta and sprinkle with fresh parsley.
Asparagus is in season right now.  Roasted asparagus is my absolute favourite! To prepare, just lay asparagus stalks in one layer on a cookie sheet, drizzle with a couple of tbsp olive oil, roll the asparagus around in the oil, sprinkle with coarse salt and bake at 400 degrees for 10-15 min.  Half way through cooking, turn the asparagus over.  The asparagus will brown a bit and caramelize and you will have a hit of intense asparagus flavour – wonderful!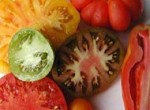 Due to my lifelong passion for cooking, we are very happy to offer cooking classes here at the farm.  We plan to have  a whole range of interesting and useful classes.  We are most fortunate here on Vancouver Island to have many great chefs who are willing to share their skills.
To register for a class please call 250-743-9019.
Full amount of payment must be made in advance to reserve a place in the class.  If you are unable to attend a class, please notify us 72 hours prior.  You are also welcome to send a friend in your place.  Otherwise the payment is non-refundable.
Scroll all the way down to see all descriptions up upcoming classes. 
Dan Hudson, chef/owner, "Hudsons on First" (nominated one of Canada's top 35 best new restaurants)   
Look for new class this Spring! 
 Don Genova Classes:
Your Instructor: Don Genova is well-known to CBC Radio listeners on Vancouver Island from the many food shows he has hosted such as Pacific Palate, Food For Thought, So Much On My Plate and his current program, Island Artisans. Don is also a graduate of the Masters of Food Culture program at the University of Gastronomic Sciences in Italy and is the past leader of Slow Food Vancouver Island and the Gulf Islands.
CELEBRATING VANCOUVER ISLAND & GULF ISLANDS FOOD ARTISANS
April 29th, 6-8:30 pm  (Tuesday)  Sorry class full!
This class will be offered again
August 19th (Tuesday) 6-8:30
New book by Don Genova!
Class fee:  Single $85  + tax - includes Don's new book, dinner and recipes 
                      Double: $150 + tax  - includes one book dinner, etc.
MENU:
ANTIPASTI:  Asparagus in sage butter with poached egg
PRIMI:  Voodoo shrimp
SECONDO:  Mussels Saganaki (Greek style) with Kilrenny Farm pasta
DOLCE:  Chocolate blackberry brownies with Venturi-Schullze Verjus Sorbet
 COOKING OF PIEMONTE      (Don Genova)
Don will be visiting this region in May so we are looking forward to hearing of his travels in Rome and surrounding region.
June 24th (Tuesday) 6-8:30 pm    $65 per person + tax
Piemonte is famous for the large variety of antipasti
Menu to be posted soon.
Contact Don at 250-743-1613 or don@dongenova.com
His blog is: http://blog.dongenova.com
And his website is: www.dongenova.com
Follow him on Twitter @dongenova
Hudson (Hudson's on First)     Coming soon!!
.
.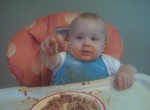 Fresh 0rganic artisan pasta along with pasta sauces are now available.  Stop by and pick up a delicious quick and easy meal.
We also have Italian style lamb sausages made with Kilrenny Farm pastured lamb – great on the BBQ and wonderful to include with your fresh pasta meal.
We have pork/beef sausages and a selection of home-made soup.